Whether you're Jewish or have Jewish friends, it's important to make this holy occasion unforgettable by celebrating the miraculous events that took place during the great battle against the Greeks. The Greeks attempted to impose their beliefs and culture on the people of Israel, but the Jews wanted[...]
Add To Cart
Add 8 Balloons for $42.95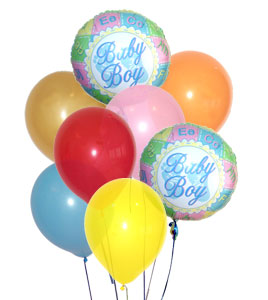 Whether you're Jewish or have Jewish friends, it's important to make this holy occasion unforgettable by celebrating the miraculous events that took place during the great battle against the Greeks. The Greeks attempted to impose their beliefs and culture on the people of Israel, but the Jews wanted[...]
Whether you're Jewish or have Jewish friends, it's important to make this holy occasion unforgettable by celebrating the miraculous events that took place during the great battle against the Greeks. The Greeks attempted to impose their beliefs and culture on the people of Israel, but the Jews wanted[...]
Whether you're Jewish or have Jewish friends, it's important to make this holy occasion unforgettable by celebrating the miraculous events that took place during the great battle against the Greeks. The Greeks attempted to impose their beliefs and culture on the people of Israel, but the Jews wanted to remember the incident that occurred during the lighting of their temple menorah. Despite having enough oil for only one day, the oil miraculously lasted for eight days, a memory that Jews still cherish today.

If you're struggling to come up with gift ideas for your relatives or friends during the Hanukkah festival, we have the perfect solution. Our Peace and Light Hanukkah Bouquet is an ideal way to spread love, peace, and light during this holy holiday season.

The Peace and Light Hanukkah Bouquet is a charming and stylish bouquet composed of carefully selected flower varieties that exude light and warmth, helping you celebrate this special festive season with your loved ones. The bouquet features beautiful blue hydrangea, white roses, Peruvian lilies, and carnations arranged beautifully in a cubed glass vase, topped with lush greens. The bouquet enables you to wish your loved ones all the peace and light in their lives without having to express it verbally.

It is the ultimate way of wishing your loved ones a happy festival without sounding too religious, simply uplifting the festive vibes. You even have the option of making it a wholesome present by adding amazing balloons! If you want to surprise someone while you're away, our florists are always happy to help.
Item No. B19-5143
Price: $84.95