There are times when expressing your emotions to someone can be difficult, and other times when the busyness of daily life can make it challenging to show appreciation and affection. It is important to keep your loved ones close and remind them of how much you care, whether it's thanking a colleague[...]
Add To Cart
Add 8 Balloons for $42.95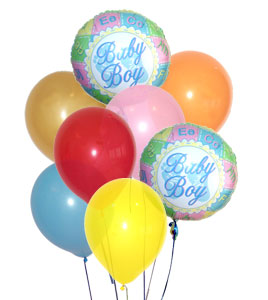 There are times when expressing your emotions to someone can be difficult, and other times when the busyness of daily life can make it challenging to show appreciation and affection. It is important to keep your loved ones close and remind them of how much you care, whether it's thanking a colleague[...]
There are times when expressing your emotions to someone can be difficult, and other times when the busyness of daily life can make it challenging to show appreciation and affection. It is important to keep your loved ones close and remind them of how much you care, whether it's thanking a colleague[...]
There are times when expressing your emotions to someone can be difficult, and other times when the busyness of daily life can make it challenging to show appreciation and affection. It is important to keep your loved ones close and remind them of how much you care, whether it's thanking a colleague for their support or expressing your love to your partner. While it may seem daunting to come up with a thoughtful gesture, we have the perfect solution - flowers!

Flowers are a versatile gift that can be given for any occasion, from birthdays to anniversaries or simply to show gratitude. The timeless elegance and simplicity of flowers make them an unmatched symbol of love and admiration. Our Pure Perfection Bouquet is the ideal choice to convey your sentiments.

The Pure Perfection Bouquet lives up to its name, radiating sophistication and beauty. It is the perfect way to express your emotions, featuring hot pink roses, gerbera daisies, regular and mini carnations, and blue hues of iris, all carefully arranged with lush greens in a glass vase lined with green material.

To make your gift even more special, consider adding balloons to complete the package.
Item No. B21-4969
Price: $84.95