There is always someone in your circle of loved ones who deserves to be showered with love and affection. It is important to cherish and express your genuine feelings for these special individuals, whether they are a significant other, family member, or friend. Let them know that you are thinking of[...]
Add To Cart
Add 8 Balloons for $42.95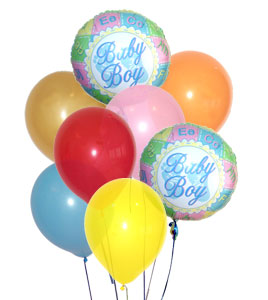 There is always someone in your circle of loved ones who deserves to be showered with love and affection. It is important to cherish and express your genuine feelings for these special individuals, whether they are a significant other, family member, or friend. Let them know that you are thinking of[...]
There is always someone in your circle of loved ones who deserves to be showered with love and affection. It is important to cherish and express your genuine feelings for these special individuals, whether they are a significant other, family member, or friend. Let them know that you are thinking of[...]
There is always someone in your circle of loved ones who deserves to be showered with love and affection. It is important to cherish and express your genuine feelings for these special individuals, whether they are a significant other, family member, or friend. Let them know that you are thinking of them with a heartfelt gesture.

The All For You Bouquet is the perfect gift to brighten someone's day, whether it's for a birthday, a thank you, or just because. These hand-picked blooms are carefully selected by local florists to exude warmth, affection, and joy.

Featuring sunlit yellow Asiatic lilies, which represent thankfulness and the desire to enjoy life, and sunflowers, which symbolize well-wishes, good luck, and a long life, this arrangement is a beautiful expression of love and friendship. The red carnations represent deep affection, while the red spray roses and yellow Peruvian Lilies represent friendship and devotion. The purple larkspur and ivy vines add a pop of color and accentuate the flowers in a pleasant way.

The All For You Bouquet comes in a clear glass bubble bowl, making it easy to display and appreciate the beauty of the arrangement. It is a thoughtful gift to give to someone who holds a special place in your heart on any occasion. Local florists in your area will ensure that you receive fresh flowers through same-day delivery.
Item No. D4-5199
Price: $79.95