For ages, it has been customary to present a gift to a loved one on their anniversary. This gesture is a beautiful way to let them know that they are not alone in commemorating their special day. Nonetheless, finding a gift that both the husband and wife will appreciate can be a challenging task, es[...]
Add To Cart
Add 8 Balloons for $42.95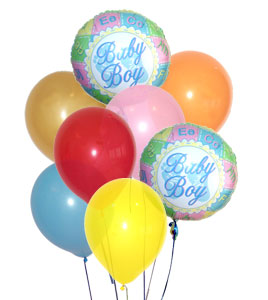 For ages, it has been customary to present a gift to a loved one on their anniversary. This gesture is a beautiful way to let them know that they are not alone in commemorating their special day. Nonetheless, finding a gift that both the husband and wife will appreciate can be a challenging task, es[...]
For ages, it has been customary to present a gift to a loved one on their anniversary. This gesture is a beautiful way to let them know that they are not alone in commemorating their special day. Nonetheless, finding a gift that both the husband and wife will appreciate can be a challenging task, es[...]
For ages, it has been customary to present a gift to a loved one on their anniversary. This gesture is a beautiful way to let them know that they are not alone in commemorating their special day. Nonetheless, finding a gift that both the husband and wife will appreciate can be a challenging task, especially if you're pressed for time. This is where we come in with the perfect solution - The Bright Days Ahead Bouquet.

This charming flower arrangement is brimming with lively colors that exude joy and happiness. The stunning bouquet is a lovely reminder of the couple's wedding day. It comprises a blend of orange roses, blush pink gerbera daisies, hot pink carnations, yellow gerbera daisies, green bupleurum, button poms, and refreshing greens.

Roses are a popular choice when it comes to flowers, and the orange roses in this bouquet symbolize enthusiasm and passion. Both the pink and yellow gerbera daisies represent cheerfulness and are perfect for brightening someone's day. Pink carnations are a symbol of boundless love and were said to have first appeared on Earth from the Virgin Mary's tears. The lush poms and bupleurum add a touch of elegance to the entire bouquet.

Surprise your loved ones on their anniversary with this delightful flower bouquet and watch their faces light up with joy. Our local florists carefully handpick the flowers from their garden and deliver them safely to the address of your choice. We offer both same-day delivery and advance booking options for our customers.
Item No. D5-5202
Price: $74.95