The Color Rush Bouquet is an eye-catching arrangement that is sure to make a lasting impression on your loved ones. This stunning bouquet features a combination of orange and hot pink carnations, pale pink gillyflower, green button poms, and lush greens that come together to create a dazzling and co[...]
Add To Cart
Add 8 Balloons for $42.95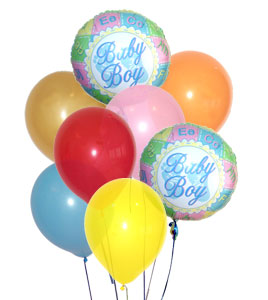 The Color Rush Bouquet is an eye-catching arrangement that is sure to make a lasting impression on your loved ones. This stunning bouquet features a combination of orange and hot pink carnations, pale pink gillyflower, green button poms, and lush greens that come together to create a dazzling and co[...]
The Color Rush Bouquet is an eye-catching arrangement that is sure to make a lasting impression on your loved ones. This stunning bouquet features a combination of orange and hot pink carnations, pale pink gillyflower, green button poms, and lush greens that come together to create a dazzling and co[...]
The Color Rush Bouquet is an eye-catching arrangement that is sure to make a lasting impression on your loved ones. This stunning bouquet features a combination of orange and hot pink carnations, pale pink gillyflower, green button poms, and lush greens that come together to create a dazzling and colorful display. The bouquet is beautifully arranged in a raspberry pink glass cubed vase by our expert florists.

Each flower in the bouquet holds a special meaning, making it the perfect gift for expressing your emotions. Orange roses represent deep friendship, while pink carnations symbolize love and admiration. Orange carnations radiate positivity and energy, and pale pink gillyflowers represent everlasting love and bliss. Green button poms are a symbol of good luck and a good life.

Sending this beautiful bouquet is a heartfelt way to show your loved ones how much they mean to you. Our local florists in Canada and the United States can deliver the bouquet right to their doorstep, and same-day delivery is available for a perfectly fresh and fragrant surprise.
Item No. C8-5164
Price: $69.95