The season of fall has finally arrived and what better way to celebrate it than with our Golden Autumn Bouquet. As the season of love and warmth approaches, take the opportunity to express your thoughts and affection to that special someone who brings joy to your life. Our bouquet is guaranteed to p[...]
Add To Cart
Add 8 Balloons for $42.95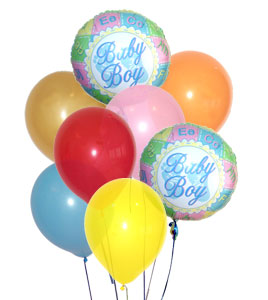 The season of fall has finally arrived and what better way to celebrate it than with our Golden Autumn Bouquet. As the season of love and warmth approaches, take the opportunity to express your thoughts and affection to that special someone who brings joy to your life. Our bouquet is guaranteed to p[...]
The season of fall has finally arrived and what better way to celebrate it than with our Golden Autumn Bouquet. As the season of love and warmth approaches, take the opportunity to express your thoughts and affection to that special someone who brings joy to your life. Our bouquet is guaranteed to p[...]
The season of fall has finally arrived and what better way to celebrate it than with our Golden Autumn Bouquet. As the season of love and warmth approaches, take the opportunity to express your thoughts and affection to that special someone who brings joy to your life. Our bouquet is guaranteed to put a smile on their face and celebrate the beauty of life.

There's nothing quite like waking up next to the person of your dreams and spending your days with someone who truly understands you. Our Golden Autumn Bouquet captures this feeling perfectly, using warm harvest colors to express your love. It is the perfect choice whether you're celebrating an anniversary or just sending greetings.

The bouquet features a bold blend of warm and soothing colors that are sure to delight any happy couple. Carefully arranged by a local florist, lush greens surround burnt orange chrysanthemums, peach spray roses, and deep magenta mini carnations, all presented in a clear vase.

With same-day delivery available, you can easily send this autumn-themed bouquet to your loved one. It is the perfect way to celebrate your love and the journey you've been on together. So why wait? Order your Golden Autumn Bouquet today and let the warm colors of fall express your love and affection in style!
Item No. B4-4785
Price: $74.95