During the holiday season, giving gifts is an important way to spread happiness and joy to those we care about. It is a thoughtful gesture that strengthens the bond between friends and family and reminds them that they are loved. If you're looking for the perfect gift to bring a smile to someone's f[...]
Add To Cart
Add 8 Balloons for $42.95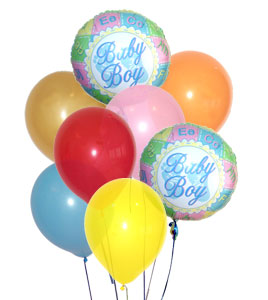 During the holiday season, giving gifts is an important way to spread happiness and joy to those we care about. It is a thoughtful gesture that strengthens the bond between friends and family and reminds them that they are loved. If you're looking for the perfect gift to bring a smile to someone's f[...]
During the holiday season, giving gifts is an important way to spread happiness and joy to those we care about. It is a thoughtful gesture that strengthens the bond between friends and family and reminds them that they are loved. If you're looking for the perfect gift to bring a smile to someone's f[...]
During the holiday season, giving gifts is an important way to spread happiness and joy to those we care about. It is a thoughtful gesture that strengthens the bond between friends and family and reminds them that they are loved. If you're looking for the perfect gift to bring a smile to someone's face, consider the Goodwill and Cheer Basket.

This stunning basket features an exquisite flower arrangement in classic holiday colors of red, white, and green. It includes red roses, red mini carnations, white chrysanthemums, and lush greens, accented with red hypericum berries and natural pinecones. The bouquet is wrapped in a modern red, green, and white striped grosgrain ribbon, adding to its beauty.

Red roses have been a beloved gift for centuries and will convey your deep love for the recipient. White chrysanthemums symbolize hope, joy, purity, and optimism, making them the perfect way to send good wishes to your loved ones.

Our local florists in Canada and the U.S. freshly pick the flowers before delivering them to your doorstep. We offer same-day delivery and advanced booking orders, and you can even add eight colorful balloons to the basket if you wish. The Goodwill and Cheer Basket is the perfect way to spread love and harmony during the holiday season and win your loved one's heart all over again with nature's finest.
Item No. B17-5134
Price: $79.95