It is a truly delightful experience to receive an invitation to celebrate the wedding anniversary of a loved one. Witnessing the celebration of love, unity, and togetherness is an unparalleled joy, especially in today's world where marriages are often unstable. Attending such anniversary parties is [...]
Add To Cart
Add 8 Balloons for $42.95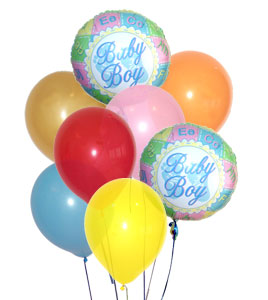 It is a truly delightful experience to receive an invitation to celebrate the wedding anniversary of a loved one. Witnessing the celebration of love, unity, and togetherness is an unparalleled joy, especially in today's world where marriages are often unstable. Attending such anniversary parties is [...]
It is a truly delightful experience to receive an invitation to celebrate the wedding anniversary of a loved one. Witnessing the celebration of love, unity, and togetherness is an unparalleled joy, especially in today's world where marriages are often unstable. Attending such anniversary parties is [...]
It is a truly delightful experience to receive an invitation to celebrate the wedding anniversary of a loved one. Witnessing the celebration of love, unity, and togetherness is an unparalleled joy, especially in today's world where marriages are often unstable. Attending such anniversary parties is cherished by everyone as it reaffirms the power of love.

If you have been lucky enough to receive an invitation, you may be wondering what to gift the happy couple. Finding a present that suits both the husband and wife can be quite a challenge. That's where The Gratitude Grows Bouquet comes in.

This flower bouquet is a stunning combination of bright and dark blooms that will captivate the recipient at first glance. The regal purple glass vase holds a variety of flowers, including blue irises, purple Peruvian Lilies, purple gillyflowers, bi-color carnations, and pink wax flowers. The abundant blooms are perfectly complemented by green spider chrysanthemums and refreshing greens.

Each flower in the bouquet carries its own unique meaning. Blue irises represent hope and faith, while Peruvian lilies symbolize devotion and friendship. Gillyflowers have long been associated with romance, making them the perfect choice for a wedding anniversary. Delicate carnations are a lovely symbol of love and fascination.

Order The Gratitude Grows Bouquet from us today. Our local florists in Canada and the U.S. carefully select the freshest flowers from their gardens before delivering them to your doorstep. We offer both same-day delivery and advance booking options for our customers.
Item No. D3-5204
Price: $74.95