Finding the perfect gift for a loved one on a special occasion can be a challenging task. Nevertheless, flowers have stood the test of time and have proven to be an ideal gift for any event. At Teleflora, we have got you covered with our exquisite flower arrangements. The Happiness Bouquet is a prim[...]
Add To Cart
Add 8 Balloons for $42.95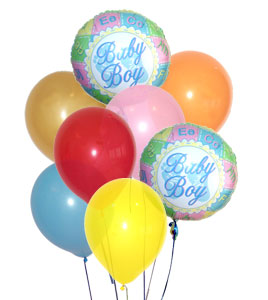 Finding the perfect gift for a loved one on a special occasion can be a challenging task. Nevertheless, flowers have stood the test of time and have proven to be an ideal gift for any event. At Teleflora, we have got you covered with our exquisite flower arrangements. The Happiness Bouquet is a prim[...]
Finding the perfect gift for a loved one on a special occasion can be a challenging task. Nevertheless, flowers have stood the test of time and have proven to be an ideal gift for any event. At Teleflora, we have got you covered with our exquisite flower arrangements. The Happiness Bouquet is a prim[...]
Finding the perfect gift for a loved one on a special occasion can be a challenging task. Nevertheless, flowers have stood the test of time and have proven to be an ideal gift for any event. At Teleflora, we have got you covered with our exquisite flower arrangements. The Happiness Bouquet is a prime example of a gift that says it all when words are not enough.

This enchanting bouquet features bi-colored orange and yellow roses, peach Asiatic lilies, hot pink gerbera daisies, purple mini carnations, orange carnation, and lush greens. The arrangement is presented in a woodchip basket to create a perfect blend that will light up anyone's day.

Sending the Happiness Bouquet to your loved one on their birthday, anniversary, or any other special occasion is a thoughtful gesture that they will always treasure. Our local florists use fresh flowers to ensure that each arrangement is made on the same day as the scheduled delivery to maintain the fragrance and freshness of the flowers.

Whether you want to express heartfelt wishes to a friend or family member on a special occasion or just want to convey warm regards, Teleflora's Happiness Bouquet is the perfect gift. Our local florists in Canada and the United States can book your Happiness Bouquet in advance or prepare a fresh arrangement for same-day delivery.
Item No. C9-5165
Price: $69.95