Adding a personal touch is crucial to make any celebration truly exceptional. Whether it's a friend's housewarming, a loved one's birthday, or any other special occasion, a heartfelt gift and kind words can make all the difference. If you want to surprise your significant other, why not consider sen[...]
Add To Cart
Add 8 Balloons for $42.95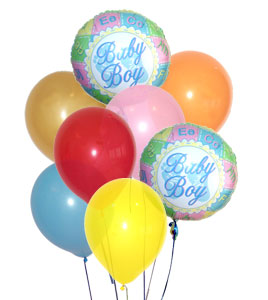 Adding a personal touch is crucial to make any celebration truly exceptional. Whether it's a friend's housewarming, a loved one's birthday, or any other special occasion, a heartfelt gift and kind words can make all the difference. If you want to surprise your significant other, why not consider sen[...]
Adding a personal touch is crucial to make any celebration truly exceptional. Whether it's a friend's housewarming, a loved one's birthday, or any other special occasion, a heartfelt gift and kind words can make all the difference. If you want to surprise your significant other, why not consider sen[...]
Adding a personal touch is crucial to make any celebration truly exceptional. Whether it's a friend's housewarming, a loved one's birthday, or any other special occasion, a heartfelt gift and kind words can make all the difference. If you want to surprise your significant other, why not consider sending a stunning bouquet of flowers?

Flowers are always a safe choice, no matter the event. The Starshine Bouquet from Teleflora is a magnificent arrangement that will brighten up anyone's day. With a blend of vibrant colors, this bouquet is the perfect present for any special occasion. Whether you're searching for a housewarming gift, a birthday surprise, or just a way to show someone how much you care, the Starshine Bouquet is certain to impress.

This beautiful bouquet features hot pink bi-colored roses and orange Asiatic lilies, perfectly complemented by hot pink mini carnations, green Fuji chrysanthemums, and tropical leaves. The lush greens surrounding the arrangement provide a natural finishing touch. The bouquet comes in a clear glass vase, adding to its elegant appearance.

Not only is the Starshine Bouquet stunning to look at, but it also fills any room with its delightful fragrance. Made by local florists using fresh flowers, you can be confident that the bouquet will arrive in perfect condition at its destination. Teleflora also offers same-day delivery, allowing you to surprise your loved one without delay.

So why wait? Order your Starshine Bouquet today and make someone's day a little more extraordinary.
Item No. D9-5211
Price: $79.95