In times of hardship, the care and support of loved ones can bring immense comfort. Dealing with loss can be a difficult and trying experience, and without the presence of compassionate individuals, it can be hard to move forward. Offering sympathy and genuine empathy can help those who are grieving[...]
Add To Cart
Add 8 Balloons for $42.95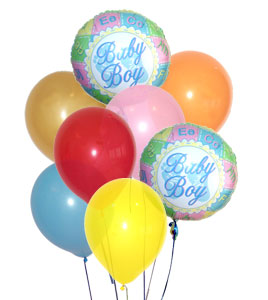 In times of hardship, the care and support of loved ones can bring immense comfort. Dealing with loss can be a difficult and trying experience, and without the presence of compassionate individuals, it can be hard to move forward. Offering sympathy and genuine empathy can help those who are grieving[...]
In times of hardship, the care and support of loved ones can bring immense comfort. Dealing with loss can be a difficult and trying experience, and without the presence of compassionate individuals, it can be hard to move forward. Offering sympathy and genuine empathy can help those who are grieving[...]
In times of hardship, the care and support of loved ones can bring immense comfort. Dealing with loss can be a difficult and trying experience, and without the presence of compassionate individuals, it can be hard to move forward. Offering sympathy and genuine empathy can help those who are grieving to feel grounded and motivated to heal.

When surrounded by love and support, people can endure any tragedy. It is important to honor the departed with dignity and without negative emotions. However, finding the right words to express condolences can be challenging. In such cases, a thoughtful and elegant gift can be a beautiful way to show respect for the departed soul.

The Tranquil Bouquet is a peaceful and soothing way to offer condolences. This flower arrangement is a classic and respectful way to honor someone who has passed away. Each flower has been carefully chosen for its deep meaning, making the message all the more heartfelt.

The pink roses symbolize appreciation for the happy memories shared with the departed loved one. Paired with hot pink roses, they serve as a gentle reminder to cherish life. The addition of purple, lavender, and fuchsia stock stems highlights the beauty of the roses. Peruvian lilies, which symbolize friendship and devotion, add a heartfelt touch to the bouquet. The lush green leaves accentuate the entire arrangement, making it a wonderful tribute. Fresh flowers can be delivered through same-day delivery.
Item No. B20-4970
Price: $74.95